RURAL PROPERTY
From bespoke gateways to framed vistas, we can create detailed features that sit comfortably amongst extensive landscapes.
Tamahere Green Oasis
A restful green on green planting scheme sits comfortably in this rural environment anchoring this majestic house into its environment.
Te Awa Makeover
A 1980s property is given a makeover to bring it into the new millennium. Innovative interpretation of new regulations has generated creative design alternatives.
Karapiro Magic
Overlooking Lake Karapiro, the landscape design on the Northern side is simple, having a water interpretation with the jetty deck and water coloured raised gardens. In contrast the gardens on the other side are stylised to complement the detailing of the newly renovated residence.
COMMERCIAL
Wanting something a bit quirky to meet your new build, or an area that is fun and interactive for young ones, we can interpret your ideals into a workable outdoor space.
VETERINARY CLINIC
Sympathetic to the existing character and charm of Cambridge town, this landscape design beautifully combines old and new with this architecturally modern build for Cambridge Veterinary Services. This Landscape has recently been awarded four Gold Medals in the National Master Landscapers Awards.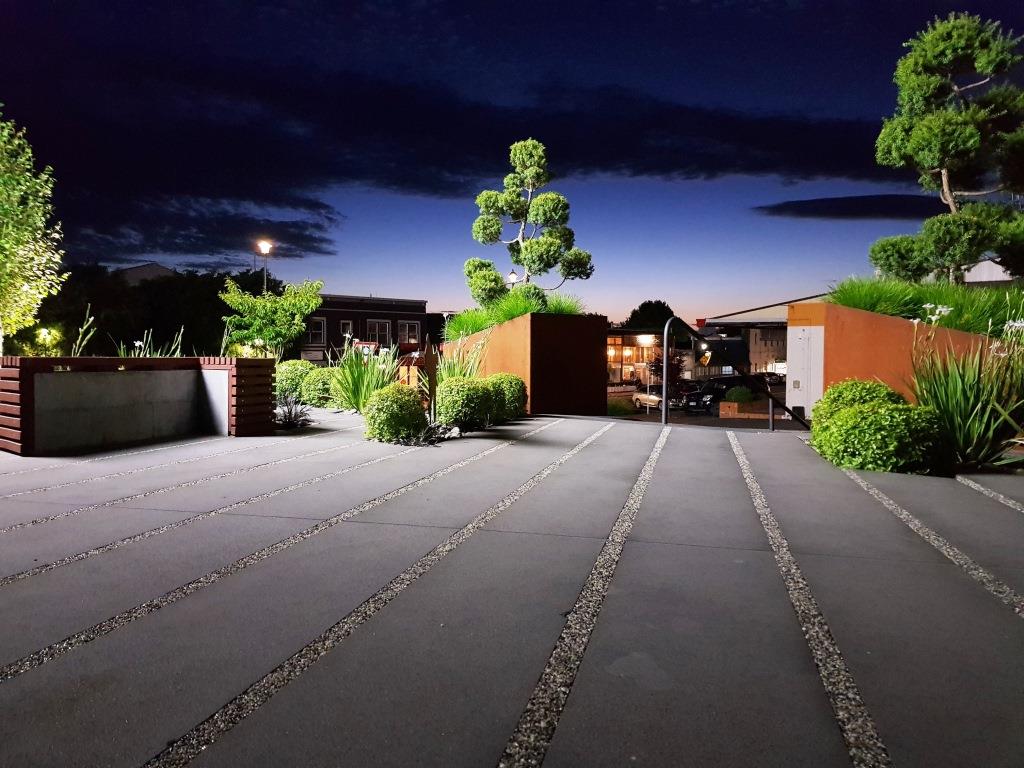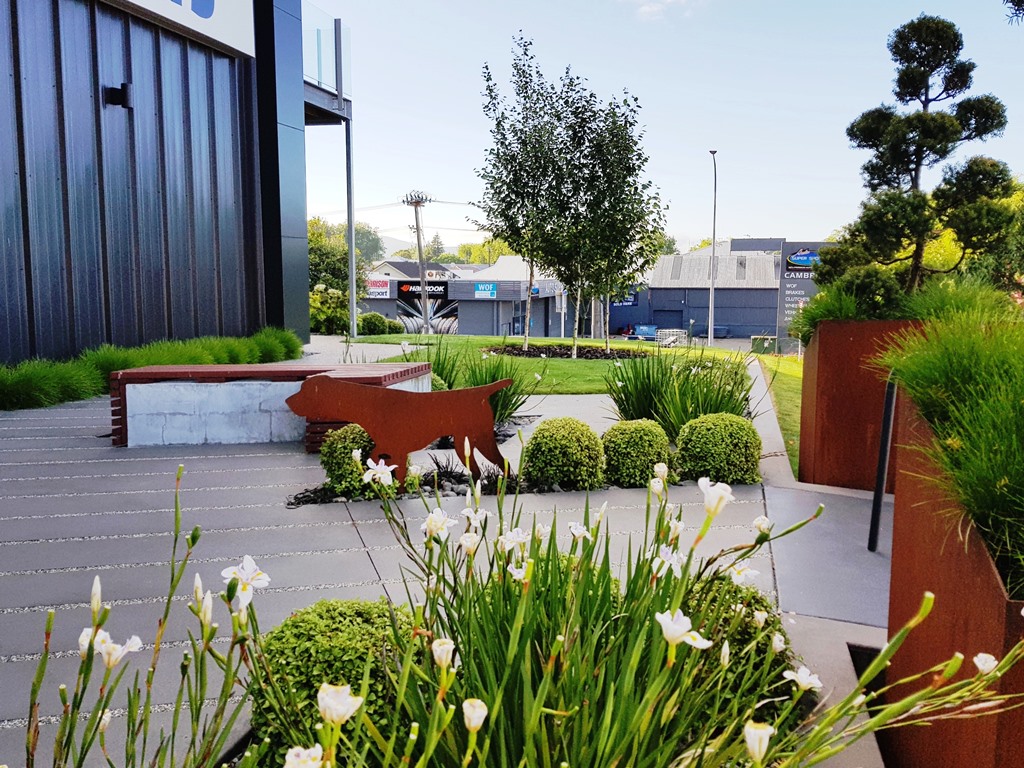 Waikato Kindergarden
Native fauna cutouts which reflect coloured patterns onto the deck is a special feature of this Kindergarden design. A climbing mound and slide, a shaded seat and a Meulenbeckia tunnel add to their fun environment.
Medical CentrE
In a busy Hamilton surgery, a green on green textural palette was used to soften the large car-park and complement the stunning new build.
RESIDENTIAL
From night drama at your front door to a family friendly oasis, we can design an outdoor space big or small that meets your needs.
RIVER RD SANCTUARY
A derelict part of the garden has been transformed into an inviting native green oasis on the edge of the Waikato River. Plants are seeding down and birds are returning to this living city corridor.
Millenium Makeovers
Timeless design has created inner sanctions that clients can come home to and relax in after a busy day.
Innercity Auckland
Lots of colour and flowers for picking, was the brief for these Auckland gardens which have been designed with strong architectural layout for looking down upon.